Another Great Shaken & Stirred in the Bag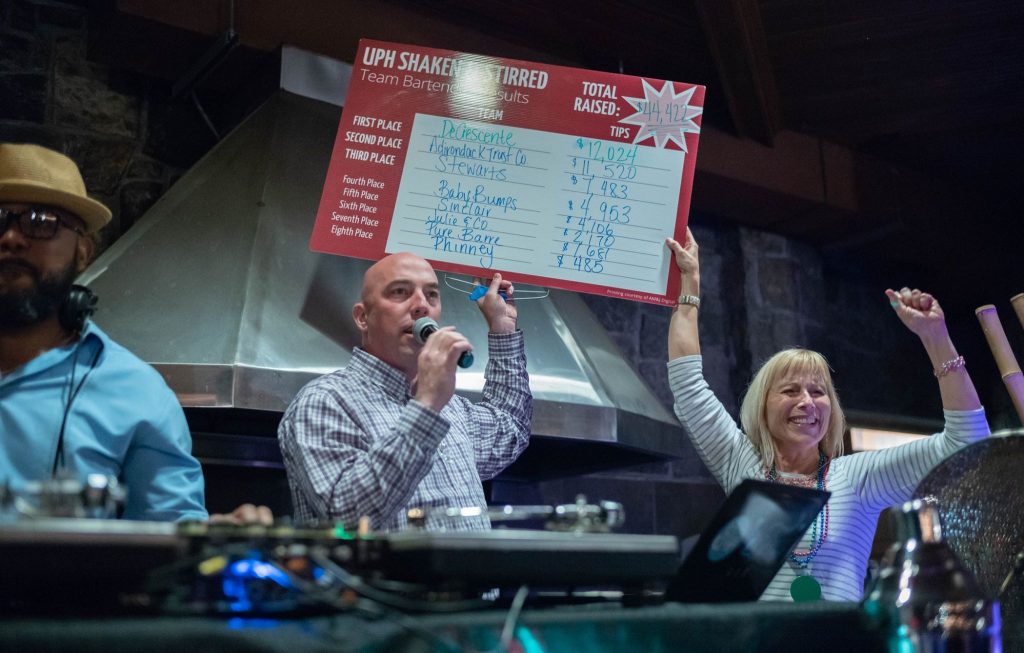 Mo Money Mo Problems
This song by Notorious B.I.G was the theme song of the winning bartender team at the Shaken & Stirred Celebrity Bartender party last week!
Kudos to Team DeCrescente who wowed the crowd with a whopping $12,024 in tips raised for UPH. They were awarded the coveted Shaken Shaker Trophy and are enjoying bragging rights over second & third place teams Adirondack Trust Co ($11,520) and Stewarts ($7,483).
With over 500 in attendance it was a great party! Thank you to everyone who came out and supported us UPH was the biggest winner of the night. So much fun; we can't wait to do it again next year!
Don't miss out on our next event!
Kick Off The Summer With UPH
June 21
5-9 pm
Clark's Steakhouse at the Schuyler Yacht Basin in Schuylerville
Music by KICK!
No cover charge & a portion of the evenings proceeds with benefit UPH.
Stay tuned for many more fun events and updates on our construction and renovations!
The best is yet to come,
Teddy