Dance like nobody's watching at the SILENT DISCO at UPH.
WHAT IS A SILENT DISCO?
A silent disco is in an activity where people dance to music listened to on wireless headphones. Rather than using a traditional speaker system, music is broadcast via a transmitter with the signal being picked up by wireless headphones worn by the participants. Those without the headphones hear no music, giving the effect of a room full of people dancing without music.
You could be rocking out while your friend is listening to classical jazz. Guilty pleasure? Keep your low key music favorites a secret while dancing the night away at UPH.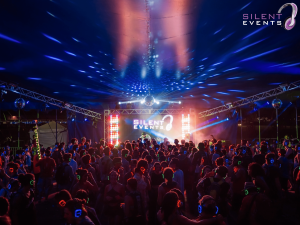 Powered by Silent Events