Women Aren't Funny Featuring Karen Rontowski
Women Aren't Funny Comedy Series at UPH! Join us for the first-ever comedy series at UPH, all female comics once a month! Only at Universal Preservation Hall!
Karen Rontowski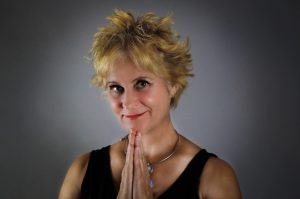 Karen has appeared on The Late Show with David Letterman, Sirius Satellite Radio, Comics Unleashed, Comedy.com, Live at Gotham, Comedy Central and Mysteries of the Unexplained. You can see her Dry Bar Comedy Special called Ridiculous Me on VidAngel.com where it just received over 20 million hits. Her second special, War and Instant Pudding, comes out this year. She was also a Paranormal Panelist at the Los Angeles ComicCon.
After performing and hosting at paranormal conventions all over the world she created the hilariously odd web series Paranormal Karen where she has fun reporting from haunted and obscure places everywhere. She also has an in-depth podcast by the same name.
Karen's comedy is now featured in the new line of greeting cards called "Frank and Funny" sold at Target stores everywhere and is the comedy writer for "Haunted Magazine." She is a regular on the Bob and Tom Radio Show and is a featured performer on their CD.
More in the Series